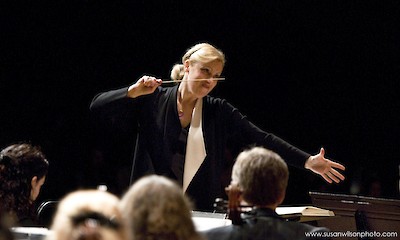 Mar 17, 2019
Cambridge Symphony
Kresge Auditorium, MIT, , , , ,
On the March Masterworks concert, the Cambridge Symphony Orchestra takes on Jean Sibelius' intricate and inspiring Symphony No. 5, written to evoke the beauty and breathlessness of swans in flight.

Joseph Foley, principal trumpet of the Rhode Island Philharmonic, will be the soloist for the tone poem Angels Among Us by Grammy-winning film composer Nan Schwartz.

Finally, Joseph Schwantner's 1982 New Morning for the World ("Daybreak of Freedom"), narrated by Rev. Dr. Ray Hammond of the Bethel AME Church in Jamaica Plain, pays tribute to the life and legacy of Martin Luther King, Jr.