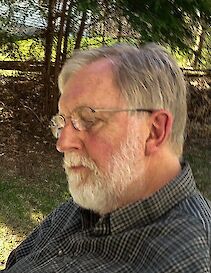 Joseph Schwantner, known for his dramatic and unique style and as a gifted orchestral colorist, is one of the most prominent American composers today. He holds degrees from the Chicago Conservatory and Northwestern University and previously served on the Juilliard, Eastman and Yale faculties. Schwantner is a member of the American Academy of Arts and Letters.
Schwantner's compositional career has been marked by many awards, grants, and fellowships, including the Pulitzer Prize in 1979 for his orchestral composition Aftertones of Infinity and several Grammy nominations. Among his many commissions is his Concerto for Percussion and Orchestra, commissioned for the 150th anniversary season of the New York Philharmonic, is one of the most performed concert works of the past several decades. Christopher Lamb, soloist in the recent Naxos recording of Schwantner's music by the Nashville Symphony Orchestra received a 2012 Grammy Award for "Best Classical Instrumental Solo" with Schwantner's Percussion Concerto.
Schwantner's music is published by Schott Helicon, Edition-Peters, and recorded on a variety of labels including: Hyperion, BMG\RCA Red Label, Hyperion, Naxos, Innova, Koch International Classics, Boston Records, Albany Records, EMI/Virgin Records, New World Records, Klavier Records, Summit Records, Nonesuch, Mercury, CRI, GM Recordings, Delos, Laurel, Crest, DAD Records, Artworks Records, the Smithsonian Collection of Recordings and Sony Classical CD

Recent commissions include: Memories Embrace, for the 75th anniversary of the National Symphony Orchestra, Rhiannon's Blackbirds, for eighth blackbird, Silver Halo, for Flute Force, Looking Back, for flute and piano to honor flutist, Sam Baron's memory, Percussion Concerto #2, for Percussion Section, Timpani and Orchestra for the 50th anniversary of the Percussive Arts Society and the Indianapolis Symphony Orchestra, Taking Charge, for flute/piccolo, percussion and piano to celebrate Walfrid Kujala's fifty years of teaching, Dream Drapery, for contralto and the Galax Baroque String Quartet, Chapel Music, five "diverse" songs for chorus and orchestra to celebrate the 50th anniversary of the Alice Millar Chapel at Northwestern University, and Luminosity, "Concerto for Wind Orchestra" supported by a consortia of wind ensembles and the CBDNA.
Commissions include
Music/USA, The Ford Made in America Consortium, the New York Philharmonic, Seattle Symphony, Pro Arte Chamber Orchestra, National Symphony, Boston Symphony, Saint Louis Symphony, International Horn Society, Dallas Symphony, Pacific-Northwest Ballet, Chamber Music America, Howard Hanson Memorial Institute, Barlow Endowment, First New York International Festival of the Arts, San Diego Symphony, Fromm Music Foundation, Naumburg Foundation, Chamber Music Society of Lincoln Center, American Composers Concerts Inc., American Heritage Foundation, Los Angeles Chamber Orchestra, Saint Paul Chamber Orchestra, Canton Symphony, Solisti New York Chamber Orchestra, the American Telephone and Telegraph Company, the Galax Quartet and Northwestern University. CBDNA.
Orchestral performances
by the London Symphony, Royal Concertgebouw Orchestra, Chicago Symphony, New York Philharmonic, Boston Pops, Philadelphia Orchestra, BBC Philharmonic, Dallas Symphony, Cleveland Orchestra, Los Angeles Philharmonic, Indianapolis Symphony, Sydney Symphony, Saint Louis Symphony, Minnesota Orchestra, Montreal Symphony, Vienna Radio Orchestra, Pittsburgh Symphony, San Francisco Symphony, Toronto Symphony, Orchestra de Liege, NHK Symphony, Helsinki Philharmonic, Stockholm Philharmonic, Radio Chamber Orchestra of the Netherlands, Orchestra de Paris, Winnipeg Symphony, Vancouver Symphony, Nuremberg Philharmonic, Utrecht Radio Orchestra, Slovenska Filharmonija, and the Orchestra de Liege.
Other orchestras
include Atlanta, Baltimore, Seattle, Oregon, Buffalo, Detroit, Salt Lake City, San Diego, Rochester, Louisville, Cincinnati, San Antonio, Pro Arte Chamber Orchestra, Nashville, Fort Worth, New Orleans, Indianapolis, Virginia, Phoenix, Tucson, Florida, Omaha, Long Island, Richmond, South Bend, Columbus, Kansas City, Colorado, Grand Rapids, Canton, Honolulu, Flint, Arkansas, Spokane, Savannah, North Carolina, Pacific, Charleston, Springfield, Greensboro, Eugene, Saint Joseph, Gulf-Coast, Evansville, Charlotte, Roanoke, Albany, Lancaster, Louisiana, Syracuse, Colorado Springs, Victoria, New Jersey, Boston, Tuscalossa, New York City, National Repertory Orchestra, Mormon Tabernacle Choir, American-Soviet Youth Orchestra, National Orchestral Institute Philharmonic, American Composer's Orchestra and the Esprit Orchestra.
Performances by chamber ensembles and chamber orchestras
the Holst-Sinfonietta, the London Sinfonietta, Saint Paul Chamber Orchestra, Los Angeles Chamber Orchestra, Solisti New York Chamber Orchestra, Ensemble 21, Y Chamber Symphony, Contemporary Chamber Ensemble, the Electra Ensemble, Speculum Musicae, 20th Century Consort, Boston Musica Viva, Golliard Chorale, Da Capo Chamber Players, Collage, Voices of Change, New York New Music Ensemble, Society for New Music, Jubal Trio, Contemporary Music Forum, Contemporary Chamber Players of the University of Chicago, New and Unusual Music Series, Pittsburgh New Music Ensemble, Columbus Pro Musica Chamber Orchestra, New Performance Group, New Music Group, Virtuosi Della Rosa, Summit Brass, Thamyris Ensemble, Music Here and Now Series, New Band, New Music Group, Music of Our Time, Array Ensemble, Orchestra 2001, as well as performances by many university-based orchestras and ensembles in the United States, Europe and Japan .
Works conducted by
Hans Graf, Leonard Slatkin, Christoph Von Dohnanyi, Andrew Litton, Robert Spano, Yoel Levi, Gunther Herbig, Jesus Lopez-Cobos, David Zinman, Jerry Junkin, Eugene Corporon, Richard Pittman, Isaiah Jackson, James DePriest, Marin Alsop, Hugh Wolff, JoAnn Falletta, Gerard Schwarz, Raymond Lepard, Gunther Schuller, Mark Elder, John Williams, Lukas Foss, Joseph Silverstein, Victoria Bond, Chrstopher Wilkins, Stephen Gunzenhauser, Catherine Comet, James Freeman, David Loebel, Richard Pittman, Christopher Keene, and Gerhardt Zimmermann, among others.
Artists that have performed his work
Anne Akiko Meyers, Evelyn Glennie, Ivana Bilic, Flippo Lattanzi, Christopher Lamb, Gregory Hustis, Emanuel Ax, Lucy Shelton, James Diaz, Dawn Upshaw, Pinchas Zukerman, Ursula Oppens, Sharon Isbin, Linda Hohenfeld, William Warfield, Raymond Bazemore, Jane Manning, Coretta Scott King, Charlayne Hunter-Gault, actors James Earl Jones, Danny Glover, Robert Guillaume, Maya Angelou, Yolanda King, Alfre Woodard and Ed Bradley.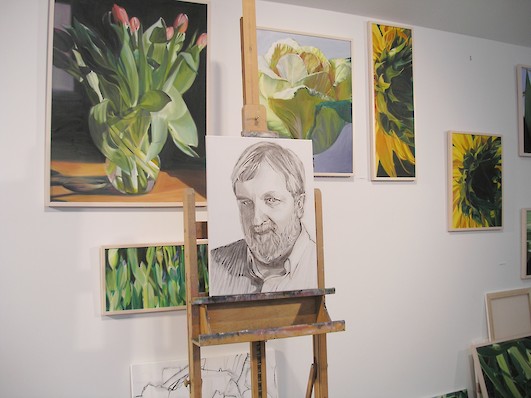 Artist Louise Link Rath, Charcoal- Joseph Schwantner