Joseph Schwantner
"If there's any more gorgeous contemporary music than Joseph Schwantner's I've yet to hear it...for sheer beauty of sound it's unsurpassed."
– Mark Lehman, The American Record Guide
Read More...
Joseph Schwantner
Works
Everything works to create the desired sensuous and emotional effusion."
–Mark Lehman, The American Record Guide
View Works
Recent & Upcoming Events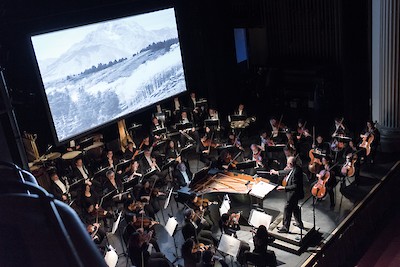 New Haven Symphony Orchestra
, , , , ,
Read More...
New Haven Symphony Orchestra
To Thee We Sing
Thursday • April 4 • 7:30 pm
New Haven Symphony Orchestra, The Lyman Center for the Performing Arts, New Haven, CT
The NHSO marks the 80th Anniversary of Marian Anderson's groundbreaking performance at Lincoln Memorial with a concert that celebrates the perseverance of the human spirit and the ability of music to speak to power. This resonant, poignant performance will use words, art, and music to commemorate and examine what it means to be an American.
Program:
Copland A Lincoln Portrait
Copland Down a Country Lane
Copland John Henry
Copland Letter from Home
Schwantner New Morning for the World ("Daybreak of Freedom")
Roumain Hip-Hop Essay Part 1- Dance
Traditional My Country Tis of Thee
Traditional Songs from the Underground Railroad
Picker Old and Lost Rivers
William Boughton, conductor
Elliot Forrest, multimedia visual artist
All-City Orchestra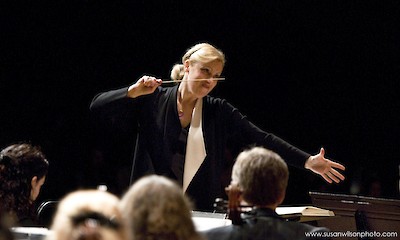 Mar 17, 2019
Cambridge Symphony
Kresge Auditorium, MIT, , , , ,
Read More...
On the March Masterworks concert, the Cambridge Symphony Orchestra takes on Jean Sibelius' intricate and inspiring Symphony No. 5, written to evoke the beauty and breathlessness of swans in flight.

Joseph Foley, principal trumpet of the Rhode Island Philharmonic, will be the soloist for the tone poem Angels Among Us by Grammy-winning film composer Nan Schwartz.

Finally, Joseph Schwantner's 1982 New Morning for the World ("Daybreak of Freedom"), narrated by Rev. Dr. Ray Hammond of the Bethel AME Church in Jamaica Plain, pays tribute to the life and legacy of Martin Luther King, Jr.
Atherton Hill Press
publishing selected works of Joseph Schwantner
Learn More